Secrets in & around Vegas
There are many more attractions to enjoy in Vegas beyond the obvious ones: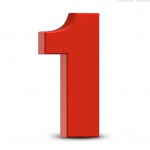 if you have a car and enjoy history, the ghost town of Chloride (see image below) provides a truly unique experience, especially if you have never seen a ghost town before and if you want to soak up the 'red desert' atmosphere outside Vegas.  If you are already on your way to Hoover Dam, it's only about one hour away from it.  Entirely free!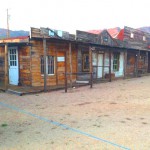 Another hidden gem for history enthusiasts, extremely affordable for everybody, is the Clark County Museum (indoors and outdoors); here you can enjoy beautiful displays of early 1900's houses (which you can explore inside as well) to native American shelters, to railway houses, a mining trail and (small) ghost town as well as the omnipresent, cute wedding chapel.
Want to see antique slot machines and soak up the feeling of an old casino?  Go to Main Street Station, which is partly a museum in itself.
If you have a car and enjoy a very affordable but good buffet in a modern setting, you could drive towards Red Rock Canyon (free natural attraction) and stop at the Red Rock Resort & Casino; their buffet is probably the best or 2nd best buffet in Vegas (among the very, very affordable ones!); often overlooked by Vegas visitors,but well known by locals.  Full details on our Red Rock Buffet page.
The above is a short summary.   More unique attractions in and around Vegas on alternative Vegas attractions.