The 1st photo was taken at the Star Trek convention in Las Vegas (where else?).  Obviously, we are the ones on the left and on the right of the 'captain'.   May I take this opportunity to say that Leonard Nimoy will be greatly missed.  We respected him as an actor but, above all, as a person with a great soul and kind actions.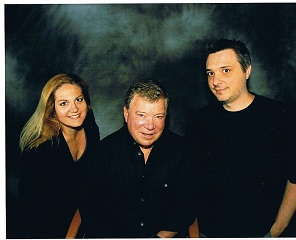 Back to Vegas, which is where we return to as often as we can and, when we do, we find even more deals and special offers! We are extreme Vegas lovers and, above all, we love to find the best deals for the very best that this fantasy city has to offer… at value prices! We travel all over the world and Las Vegas still offers the best deals, if you consider them in terms of value for money.
When we arrived in this fun town our first time, completely by chance, we were on our way back from a long Mexico trip; it was supposed to be a brief stop-over to gather our thoughts as to where to go next. We literally planned to stop in Las Vegas for a couple of days but, instead, we stayed 3 full months!  Why?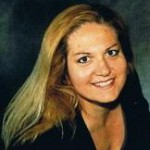 Because we were mesmerized, excited, enticed; we felt truly pampered and, in the city that never sleeps, we managed to live the most re-energizing (yet relaxing) 3 months of our lives. Las Vegas truly has everything for everybody: from the very cheapest (yet best value for money) to the very extravagant and luxurious, from relaxing options to extravagant adventures; its visitors range from regular, average people on a tight budget to the very top celebrities of the time and, of course, a wide range of wealthy non-celebrity ones too.
Las Vegas is a city that never sleeps yet you can truly relax here (at least we have managed to find out how and where to relax!). It is a place for couples, groups, but also singles.  Lately, it's become more and more the place for party-lovers and Vegas has definitely tried to attract that particular section of clientele.
Whether this is a temporary trend or not, remains to be seen.  It used to be hugely popular with seniors but lately, with the new party-hard trend, it seems that seniors have been neglected somewhat.  
There is nowhere else in the world where you can stay in a really nice hotel for 20 dollars a night (or for free!), or you can stay in a world-class, breathtaking suite for less than one hundred dollars a night (or even for free!). Nowhere else can you eat the best food and as much of it as you want for a handful of change. Las Vegas is a 'special' world where everybody can experiencing the life of lottery winners and total escapism.
This website is for those seeking ways to enjoy Las Vegas yet keeping to your specific budget; it is also for everybody who wants to plan ahead so that they know what to expect and how they can get the best deals, from the best Vegas buffets to the best Vegas restaurants, to discounted Vegas shows, to the cheapest 24 hour eateries, to the most 'pampering' Vegas spas, to the best equipped Vegas gyms. And much more!
If you like to gamble (we certainly do!), we have written a section on how to make sure you don't lose too much money and how to maximize your winning chances, as well as all the perks you can get for your gambling. 
If it's your first time and have no idea what to do in Vegas, we have written a section on what to do and what to see in Vegas, from free events and free adventures to the top-rated Las Vegas shows (this section includes how to find discounted tickets in Vegas).
You can read all the topics we write about on the top menu and on the left side menu (at the bottom of the page if you are using a small device); many menu titles also have subtitles, which you can also click. We are constantly updating all the information so bookmarks us and come back to us. If you have questions we have not covered, ask us and we'll cover it (but of course it has be about Vegas for visitors).